VINCOM YEN BAI SHOPHOUSE PROJECT
Shophouse Yen Bai project, a new project of Vingroup, was built in Yen Bai province. In addition to the development of a shophouse (commercial townhouses), this project will also be focused on the development of tourism and the construction of high-tech agricultural areas. Vincom Yen Bai Shophouse is designed in a style that is both modern and classic, an European style among the Northwestern mountains, one of the most distinctive features that Vingroup wants to bring to customers.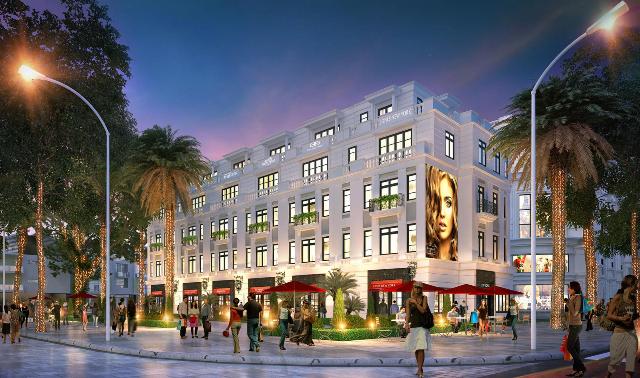 OVERVIEW OF VINCOM YEN BAI SHOPHOUSE PROJECT
Vincom Yen Bai Shophouse, invested by Vingroup, is built on an area of ​​3.3 ha; Total estimated investment capital is about VND 700 billion. Vincom Yen Bai Shophouse project consists of a 5-storey commercial center, entertainment area combined with Shop-House commercial townhouse model in the Yen Hoa Park Peninsula, Thanh Cong Street and To Hien Thanh Street in Cong Yen Hoa park, Yen Bai city. The project was started in September 2015 and completed and put into operation in 2016. This will be one of the luxury projects in Yen Bai province and contribute to promoting socio-economic development of Yen Bai. .
Vincom Yen Bai Shophouse is located on Thanh Cong Street and To Hien Thanh Street in Yen Hoa Park, Yen Bai City. It is the political, economic, cultural, scientific and technical center of the province, and also holds important transport routes connecting the Northeast - Northwest and the Hai Phong - Hanoi - Lao Cai border gate. In recent years, when the economy innovated; Yen Bai city has increasingly affirmed its position in the socio-economic development strategy of the province as well as the northern mountainous and midland provinces. Therefore, if you own one of the Vincom Shophouse Yen Bai, in the long run it is considered an investment with less risk and high returns.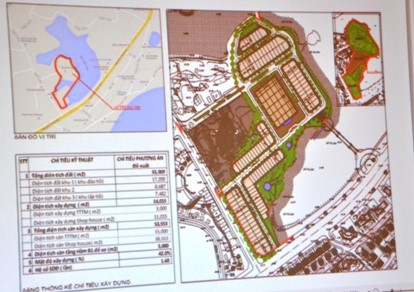 Vincom Trade Center
Entertainment areas such as gym, spa, jogging area, park, four-season indoor swimming pool, badminton court, tennis court, golf course, ...
In addition, Vingroup has also invested in "high-tech agricultural zones" with an area of ​​5,000-10,000 ha in Van Chan, Van Yen, Yen Binh and Tran Yen to provide clean, safe products without chemicals. for all residents.