WEST LAKE REAL ESTATE, ATTRACTION FROM VALUE
The real estate in Tay Ho area and surrounding areas is a location with a rapid growth rate with a series of urban and high-end apartment projects under construction.
WEST LAKE REAL ESTATE, ATTRACTION FROM VALUE
The real estate in Tay Ho area and the surrounding area is a location with a rapid growth rate with a series of urban and high-end apartment projects under construction. Located at the economic, political and cultural center of the capital, it is being invested synchronously with the current infrastructure with a variety of utilities. All of these have made West Lake real estate the most attractive area for customers and investors.
1.The floor has spectacular steps, the West Lake changes its appearance
Over the past years, Tay Ho district has had remarkable changes, most notably the Nhat Tan bridge project, Vo Chi Cong route completed, put into management and operation have created favorable conditions. to make it easier for residents of West Lake area and surrounding area to travel on main roads, to Noi Bai airport and other arterial roads.
At the same time, projects to upgrade and renovate inner roads in Tay Ho district such as Dang Thai Mai, Xuan Dieu, Quang An, PR, Phu Thuong area also contributed significantly to the improvement of transport infrastructure in West Lake area in the future
In fact, at the present time in the area of ​​Tay Ho district is being invested to build a lot of high-end apartment projects such as Sun Grand 58 Tay Ho, Dream Land Ho Tay, Sunshine Riverside ... and countless works. investment in infrastructure, amenities and class makes the real estate face of West Lake change dramatically.
Tay Ho district is also an area in the vicinity of the key growth area of ​​Hanoi city, becoming a nuclear project. Accompanied by economic growth, real estate of the surrounding area is also accelerated to increase the value, boosting the economy of the city.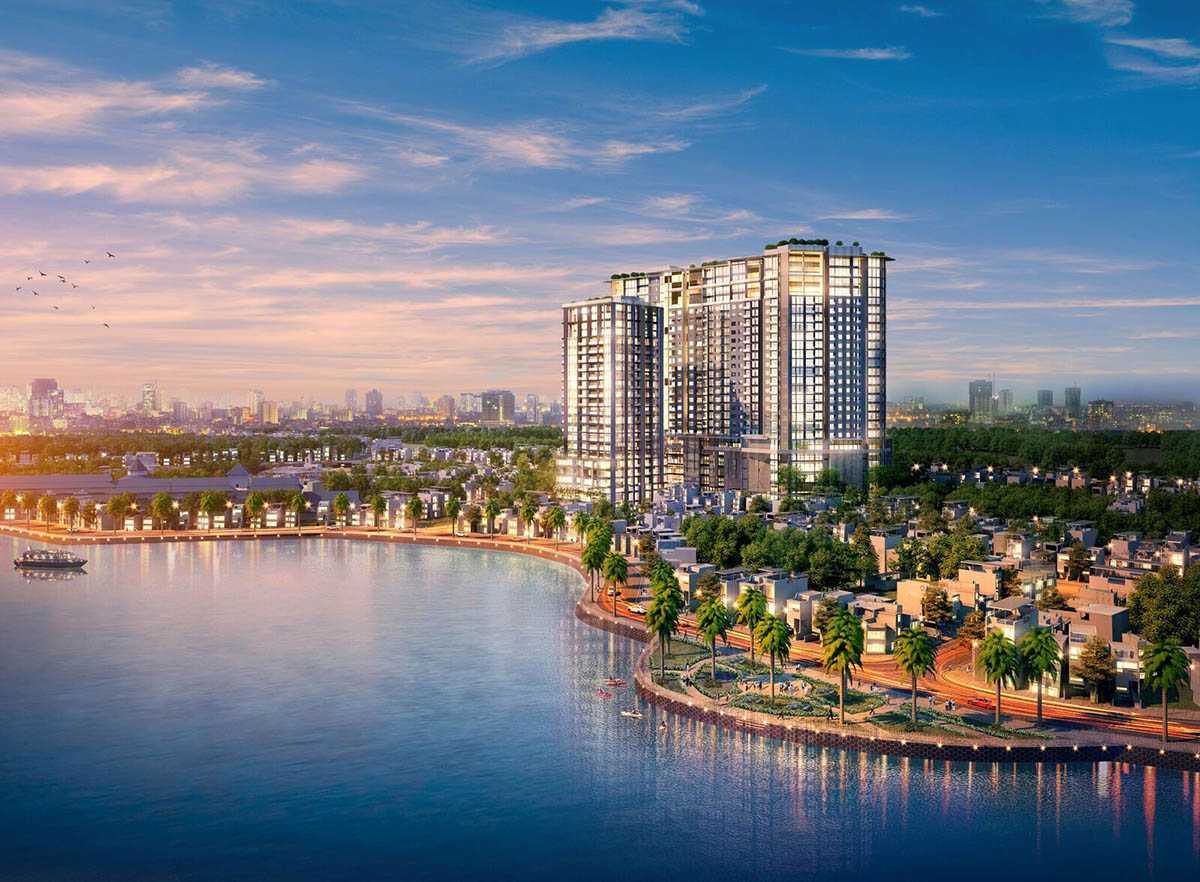 2.Home buying demand increased sharply, real estate of West Lake is more valuable than ever
It is true that the West Lake area is the place that attracts most foreigners to Hanoi to live and work, notably Quang An peninsula, Dang Thai Mai area ... Because there are drawing exclusively from the beautiful scenery surrounding the West Lake, the traditional cultural beauty of the land "natural weather, favorable terrain, harmony". Besides, this place owns quite a lot of real estate, villas bring green space with desirable area. In front is the spacious West Lake, dreamy butt, turning the house into an ideal resort, close to nature ... West Lake is like a "green lung" the whole capital when helping to regulate the climate, bringing Fresh life, full of energy. That is why Ho Tay real estate has such a strong appeal when it constantly attracts customers, investors and foreign experts in need of housing.
3. What is the most anticipated real estate project in the West Lake area?
Choosing for yourself a real estate in the West Lake area, you will enjoy a comfortable, modern life without the lack of green color as well as a harmonious combination with the natural scenery, will help you and The family has just been able to use the high-class living utilities that can be completely separated from the noisy, smoky urban places. What could be more ideal than the area where we can choose for ourselves a place that is convenient for transportation, yet quiet and fresh? That explains why more and more real estate projects are springing up in the West Lake area and in that, it is impossible not to mention the Sun Grand 58 Tay Ho luxury apartment project - An ideal place to live. comfortable life, class. Here, residents will enjoy life could not be more wonderful. It will be an experience that is difficult to have any other real estate projects. Make smart choices to make the value of your life and your family more meaningful.