The Vinhomes Gardenia urban area is designed to include villas, townhouses, luxury apartments, commercial centers, international schools and hospitals, and green parks invested and built on a total area of ​​17, 6 ha. Vinhomes Gardenia is a high-class housing chain belonging to Vingroup - a prestigious and top-quality corporation in the field of real estate.

Vinhomes Gardenia is located at the center of the western gateway of Hanoi - a prime location adjacent to residential areas and key economic zones.
- The East borders My Dinh new urban area 1
- The West is adjacent to Nhue River and Xuan Phuong Urban Area
- The North borders Hanoi Rubber Company and the regulating lake
- The South borders the residential area of ​​Cau Dien Ward
Convenient transportation with Cat Linh - Ha Dong elevated railway, easy to move to My Dinh Stadium, National Convention Center, Keangnam Landmark, My Dinh bus station, Noi Bai airport.
- Name of the urban area: Functional urban area of ​​green city Vinhomes Gardenia
- Total area: 17.6ha
- Construction density: 54,574m2
- Total floor area 487,050m2, including 35,351m2 villas, town houses 122,964m2, apartments 235,000m2, shopping center 21,483m2, schools 15,913m2, parking lot 1,093m2 and area areas other occupies 15,300m2.
- The apartment building has 39 floors and 2 basements.
- Air conditioner lake park: 15 ha
- Total investment capital: VND 5,000 billion
- Starting time: Quarter IV / 2015
- Completion time: Quarter IV / 2019
DESIGN OF APARTMENT SPACE
Vinhomes Gardenia apartment for sale with a total area of ​​235,000m2 for apartments designed with 3 37 - 39 storey apartment towers with a variety of areas of 54m2 - 146.8m2.
Each apartment at Vinhomes Gardenia has an intelligent, modern design, making the most of the area and utility, the open space is always filled with natural light. The interior is fully equipped with famous brands in the world to bring modern and luxurious living space.
Vinhomes Gardenia Villas consists of 38 villas designed in the style of modern residence, each apartment is arranged on different plots with an area of ​​277.6m2 - 381.6m2, construction area of ​​170m2 x 3.5 floor, with large garden. With a design that creates a highlight for the villa area, it also meets a variety of needs for each customer.
Each villa is designed to ensure ventilation, all rooms have balconies and glass windows that bring open space, air to ensure the health of the occupants. Modern furniture imported from Europe, with garden and small landscape, garage, modern security system make residents' life convenient and safe.
Adjacent to Vinhomes Gardenia design 154 houses with modern architecture with a total floor area of ​​over 30,000m2. Each adjacent apartment is built 4.5 floors with an area of ​​74.5m2 - 320m2 with small yard and small landscape, fresh living space close to nature. Furniture of modern European imported house suitable with each house's structure.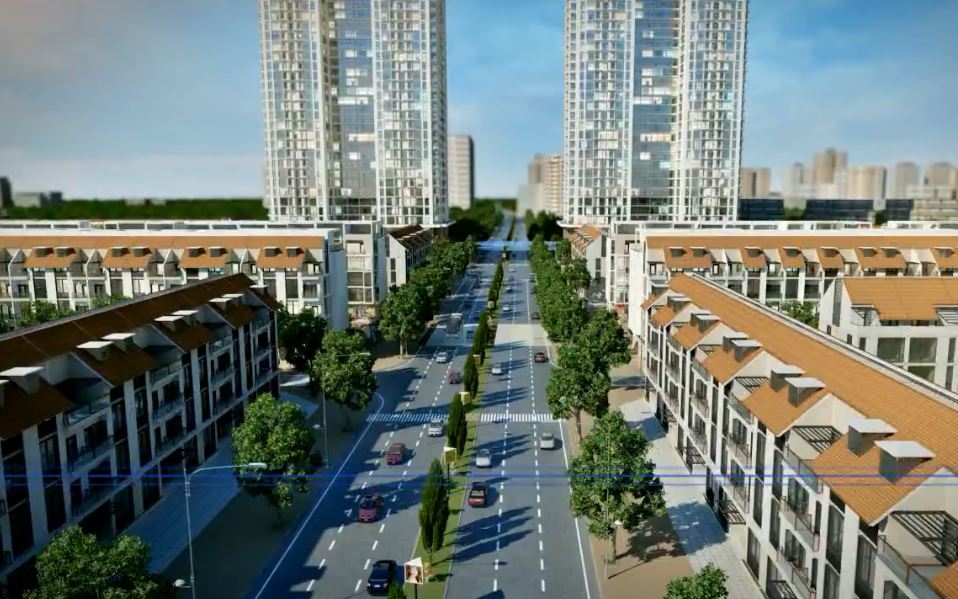 VINHOMES GARDENIA SHOPHOUSE
The townhouse has a total of 172 units built on the land lot of 88.5m2 - 262.7m2, construction area of ​​73m2 - 190m2 with 4.5 floors, 7m - 12m frontage, modern design in neoclassical style, skillfully integrated small house and business with green space. The house is well arranged, well-furnished, luxurious interior suitable with the house design and the preferences of each homeowner.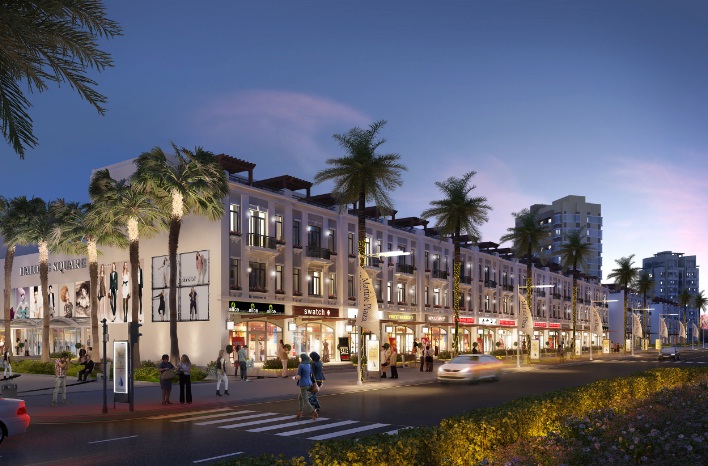 Vinhomes Gardenia is an ideal place for families who want to have a modern life, full of facilities and utility facilities, and always close to nature. Facilities and services of Vinhomes Gardenia project include: Vinschool school, Vinmart supermarket, vinmec international hospital, outdoor swimming pool, amusement park, entertainment, sport ground, gym ... will bring you a perfect life.