SUN GRAND CITY FOR SALE
Sun Grand City Tay Ho will be one of the next projects of the Sun Grand City apartment brand line of Sun Group. Chung cu is located in a prime location at 58 Quang Ba (Tay Ho - Quang Ba crossroads), Quang An, Tay Ho, Tp. Hanoi. 58 Ho Tay Apartment is considered to be the most worthy apartment project of all product lines that Sun Group has ever sold such as: Sun Grand City Thuy Khue, Sun Grand City Ancora Luong Yen, Sun Grand City Lang Ha .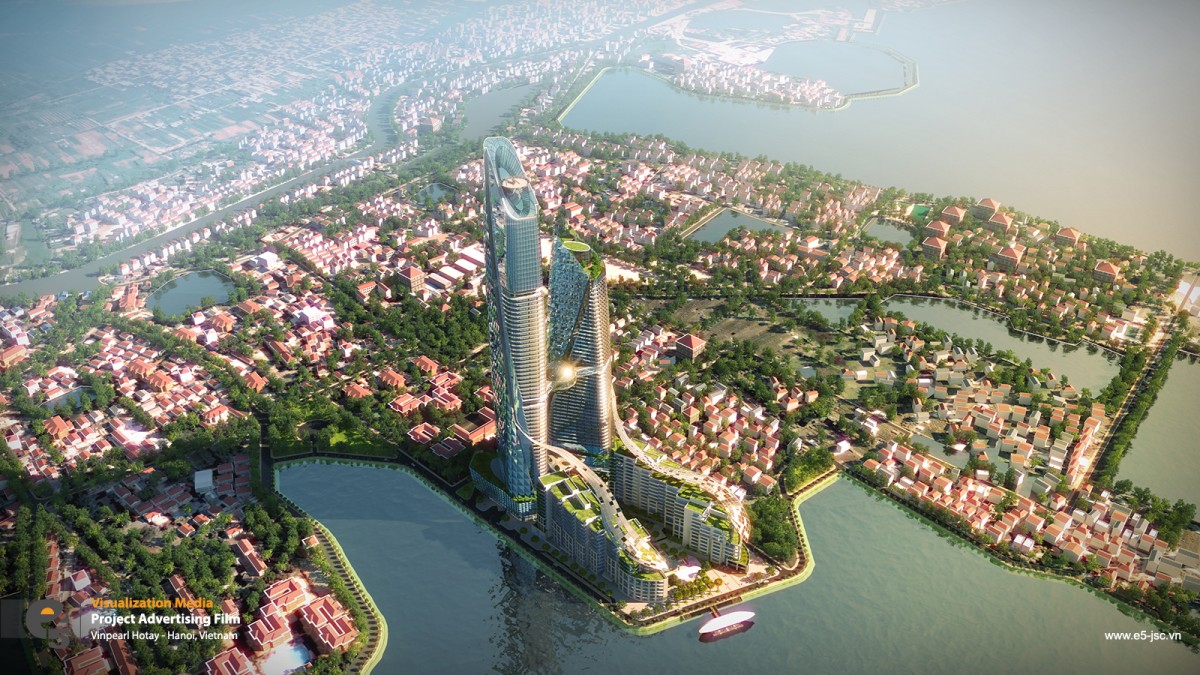 Perspective of Sun Grand City West Lake project (illustration)
Information of Sun Grand City Tay Ho project
+ Project name: Sun Group Quang Ba apartment
+ Trade name: Sun Grand City West Lake Residence
+ Location: No. 58 Quang Ba, P. Quang An, Ho Tay District, Hanoi City
+ Land area: 3.2 ha
+ Ground area: 36 ha
+ Scale: the project includes more than 1500 apartments
+ Type: 5-star apartments and luxury villas
+ Form of ownership: Long-term pink book
+ Traffic: Geodetic location is very convenient
+ Handover time: Quarter I / 2019
Sun Grand City 58 Ho Tay is considered as the most beautiful project and brings a new breeze to the real estate market of Hanoi Capital from 2017 to 2018.
Location of Sun Grand City Tay Ho apartment
58 Tay Ho Apartment, the name has said all about the prime location that the project owns: No. 58 Quang Ba Street - Tay Ho, Quang An Ward, Tay Ho District, Hanoi. This place is considered to be the Golden land of the city center, the place of high-class projects worth hundreds of billion, especially the Sun Grand City Tay Ho project with 3 sides overlooking the West Lake offers great views. for project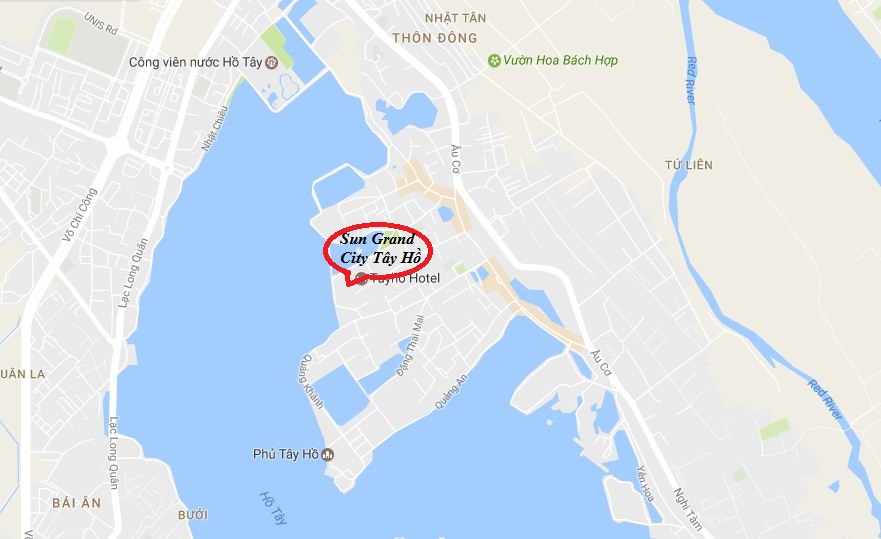 Location Sun Grand City West Lake
Utility Sun Grand City West Lake
Internal utilities
Sun Grand City Tay Ho has built-in convenient facilities within the building with full of useful features such as 2-storey commercial center, Shophouse, Entertainment Floor, high-class restaurant, office Commercial, four-season swimming pool for families is arranged right in the building.… Thanks to that, Sun Grand City Tay Ho residents will inherit a full and convenient life.
58 Ho Tay Apartment is quite large with up to 36ha, occupying a sufficient land fund for Sun Group to build a blessed area to push enough infrastructure systems such as Hospitals, schools, Supermarkets ... Like the Central Park complex floating languages ​​around the world.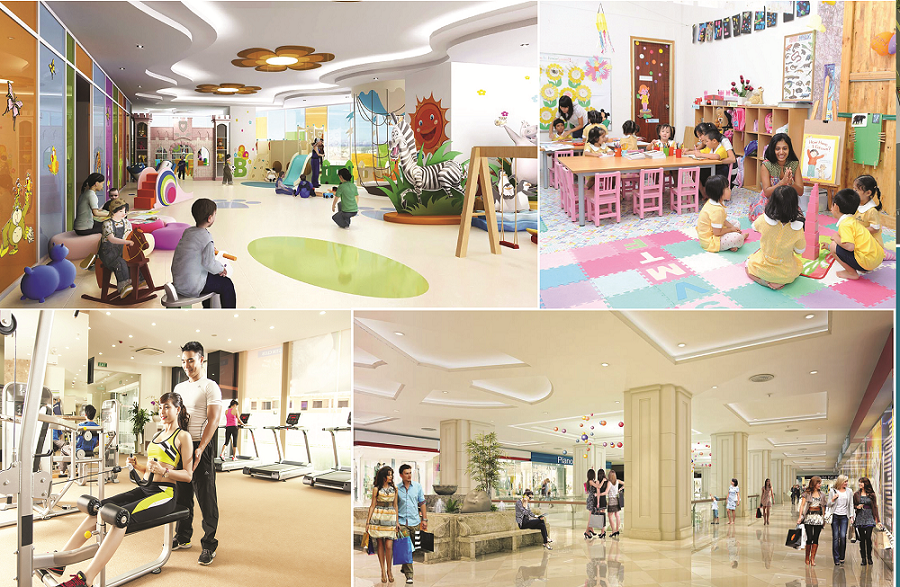 Utility project Sun Grand City
External utilities
Around the Sun Group 58 Ho Tay apartment project are neighborhoods, villas that deserve value, this gives this space a quite complete commercial service system and a very high quality of life.
Utilities include: hospitals, schools, markets, administrative units, international organizations, Quang Ba park, 6000m2 park ...
- Only 1 Minute is to go to West Lake where there are a range of utilities for all people in the capital.
- Only 2 Minutes to Phu Tay Ho.
- It takes an additional 2-3 Minutes to move to School and Hospital
- With a radius of 1km, you can push all the utilities for a modern life.