REAL ESTATE OF WEST LAKE AREA, SUSTAINABLE VALUE
Although Hanoi real estate market has changed markedly with many new development areas, Tay Ho has never lost its own attractiveness.
WEST LAKE REAL ESTATE REAL ESTATE - SUSTAINABLE VALUE
With strengths from many factors such as a prime location, perfect feng shui, plus infrastructure, increasingly invested and developed traffic, the West Lake real estate has been holding its value. At the same time, there is a tendency to become more and more potential to become the golden land of the Capital in the future.
1. Advantages are strengths
A real estate expert once remarked about Ho Tay real estate: "Although Hanoi real estate market has changed markedly with many new development areas, Tay Ho has never lost its own attractiveness. It has a beautiful natural landscape and a wide open atmosphere rarely found anywhere else. "
One thing can be easily noticed, that is, the West Lake area has many unique and attractive architectures, including many new-style villas and townhouses that are constantly upgraded and newly built to serve the needs. activities and rentals. Even before a series of high-end apartment projects have been newly built, people who own real estate in Ho Tay area still scramble to spend tens of billion to buy land to build houses for foreigners to rent, collect. about a month a small amount of money up to hundreds of millions. Having said that, the attraction of real estate in the West Lake area has never cooled down when it still maintains its sustainable value.
And it is no coincidence that most foreigners working or settling in Hanoi choose the West Lake area as their working place. Because real estate here has outstanding advantages that not every place has. It is the cool, fresh space of West Lake, which gives them a sense of relaxation, the green, invested and elaborate spaces also bring life closer to nature. Especially for foreigners when choosing a real estate to rent, environmental factors, air and green space are always on top. At the same time, there are also guidelines in the planning and conservation of natural landscapes, making the West Lake land area more valuable. Not to mention, the West Lake area has the unique cultural beauty of Hanoi.
In addition, At the request of Hanoi city leaders, the policy of keeping existing green spaces around West Lake, in the green space area, does not allow socialization of investment and construction of commercial facilities. trade. That is the reason why Ho Tay real estate has such long-lasting value and is favored by investors.
Expensive but still invested massively because of where?
According to a real estate news survey, West Lake is the place to focus on luxury hotels and apartments in Hanoi. Especially the real estate in the Quang An peninsula has a very high value, the price of houses in the lake area has increased, not decreased. In particular, for houses or apartments with West Lake view, the price will keep even increasing.
InterContinental Hanoi Westlake Hotel has the highest renting price for apartments in Hanoi, with over VND 60 million / month for 1-bedroom apartments and up to VND 120 million / month for 3-bedroom apartments. In the market, the Watermark luxury apartment project is the only one being sold around Tay Ho Tay area.
According to experts, the current projects in Hanoi are always appreciated by buyers not only because of the beautiful view but also because of the fresh and airy atmosphere. With limited public space, this is an advantage to keep the price of housing here ...
The latest market report from the marketing consultant said that at Watermark, since the sale, although the price is not cheap, more than 80% of the apartments have been ordered and most of them often buy for sublease as a way for the rich to preserve and increase their wealth.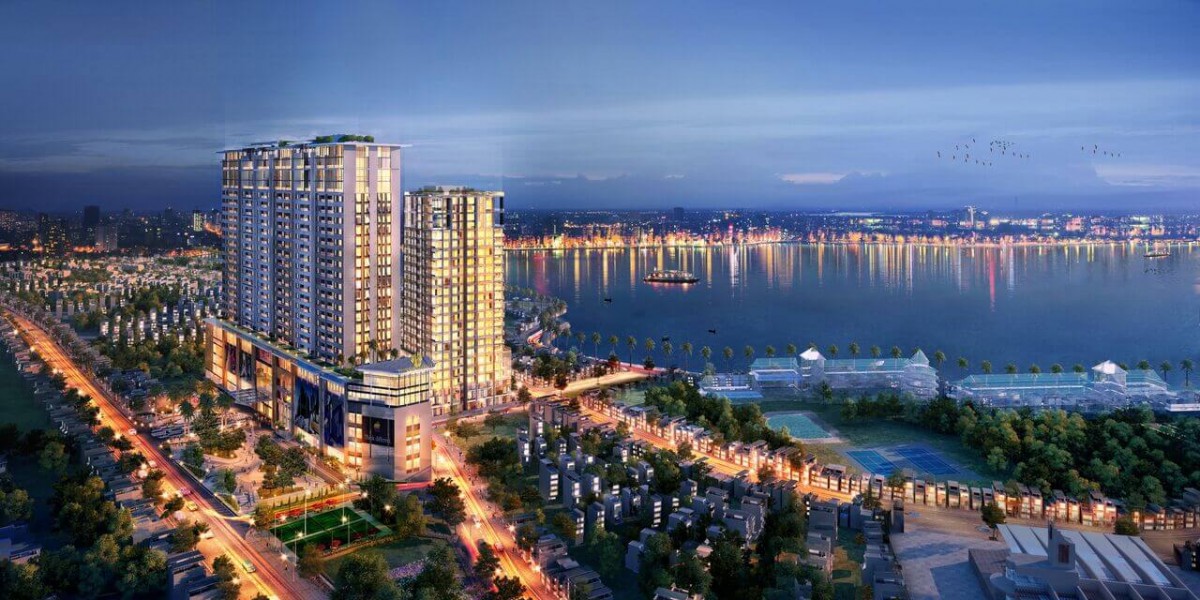 Mr. Nguyen Ngoc Quynh, director of An Phat Real Estate Translation Company in Quang An, said that it is the lake element that has increased the value of real estate here. Projects with lake views such as Golden Westlake or Fraiser Suite are always the most interested customers.
In January 2015, Nhat Tan Bridge was officially opened to traffic, marking an important milestone for the real estate market in Tay Ho area. A lot of investors have embraced the property wave since 2010 - 2011 began to sell. Land prices in the area surrounding Dong Anh and Tay Ho areas on both sides of the bridge increased.