PROJECT N05 TRAN DUY HUNG
N05 Tran Duy Hung Apartment is designed with 2 25-storey towers (25T1, 25T2) and 2 29-storey towers (29T1, 29T2). The apartments are designed delicately and luxuriously with various types of area: from 152m2 - 181m2, 3 cool bedrooms, view, reasonable light direction to bring you and your family the extremely living space. comfortable, fresh, quiet, .... And the system of perfect services & utilities is suitable for all residents.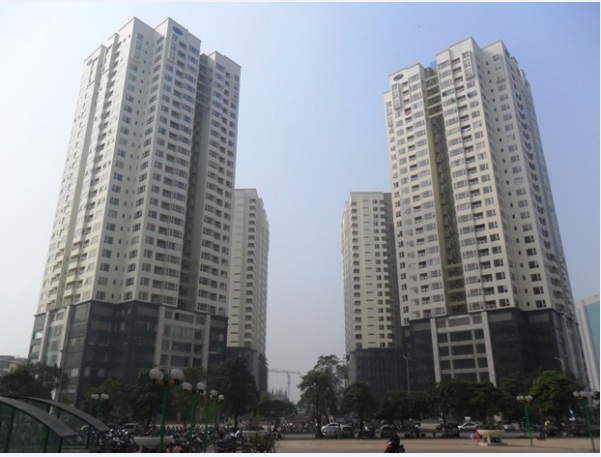 Project's name: N05 Tran Duy Hung Apartment
Investor: Vietnam Import Export and Construction Joint Stock Corporation (Vinaconex).
Location: Lot N05 Tran Duy Hung, Urban Area Southeast of Tran Duy Hung, Cau Giay District
Construction land area is 6,682 m2.
Total construction floor area: 178,162 m2
Total public floor area (office, commercial): 40,092 m2
Total floor area of ​​apartments: 138,070m2
Square area, green internal roads: 15,795 m2
Number of floors: 2 floors with 25 floors and 2 floors with 29 floors
Design From 1st to 6th floor: Used as a general service area (kindergarten, sports, community activities, offices, commercial services, etc.) The remaining floors are high-class apartments with area. diverse: 152m2, 155m2, 159m2, 162m2, 181m2
Year of construction: 2007- Year of completion: 2011
Total investment fee: VND 1,842.3 billion
Layout plan of apartment buildings of N05 Tran Duy Hung project: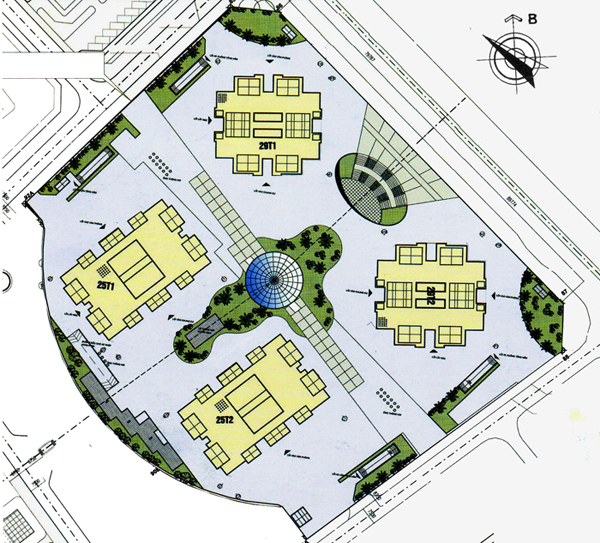 N05 Trung Hoa Nhan Chinh apartment building is located on N05 land lot of the Southeast Urban Area Project Tran Duy Hung, Trung Hoa ward, Cau Giay district, Hanoi.
The apartment building is located in the center, between the southeastern urban area of ​​Tran Duy Hung and Trung Hoa Nhan Chinh, located in an area with strong economic development, high population and near universities and hospitals. , parks, banks, and major shopping centers.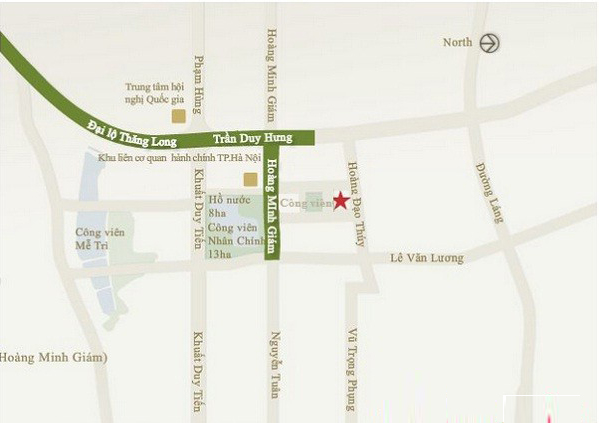 Extremely convenient transportation:
Adjacent to junction of Hoang Dao Thuy and Tran Duy Hung streets
Near the overpass connecting Nguyen Chi Thanh and Tran Duy Hung.
Only 1km from BigC commercial center, Grand Plaza.
SERVICES & UTILITIES AT THE PROJECT
N05 Tran Duy Hung Apartment brings you and your family not only cozy moments in the design of apartments, but also brings the best services & utilities to all residents:
Shopping mall
Education system
Parking system
Entertainment area: swimming pool, playground, restaurant, gym, ...