INTRODUCTION OF PROJECT D. ' LE ROI SOLEIL - QUANG AN
LUXURY APARTMENT IN QUANG AN, TAY HO DISTRICT, HANOI
D '. Le Roi Soleil Apartment of Tan Hoang Minh Group
D'.Le Roi Soleil Apartment is a "unique" property on the shores of West Lake, part of a series of "timeless masterpieces", This is the only project in the Quang An peninsula licensed to build. are for sale and issued with a permanent red book.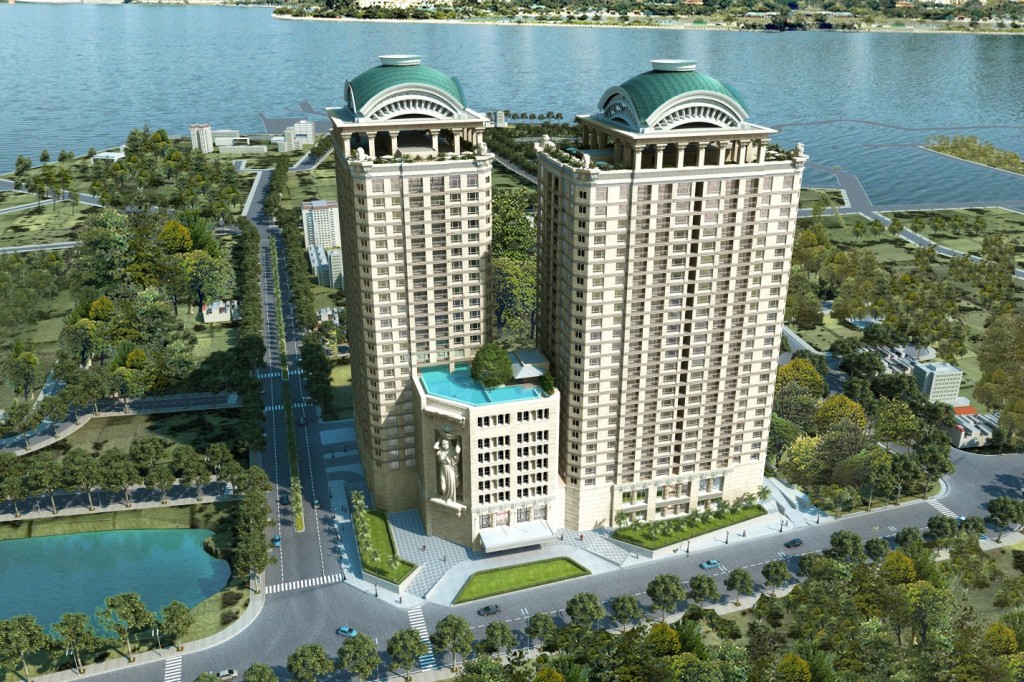 PROJECT LOCATION
D'.Le Roi Soleil apartment is located on Quang An Ward Area, Tay Ho District, Hanoi. Located on the poetic and cool West Lake, Surrounding the project are historical and spiritual relics such as Tay Ho palace, Kim Lien temple, Quang Ba pagoda, Tran Quoc pagoda, Quan Thanh temple ... This is a very crowded area of ​​the country. foreign ambassadors, high-ranking international organizations choose to live and work.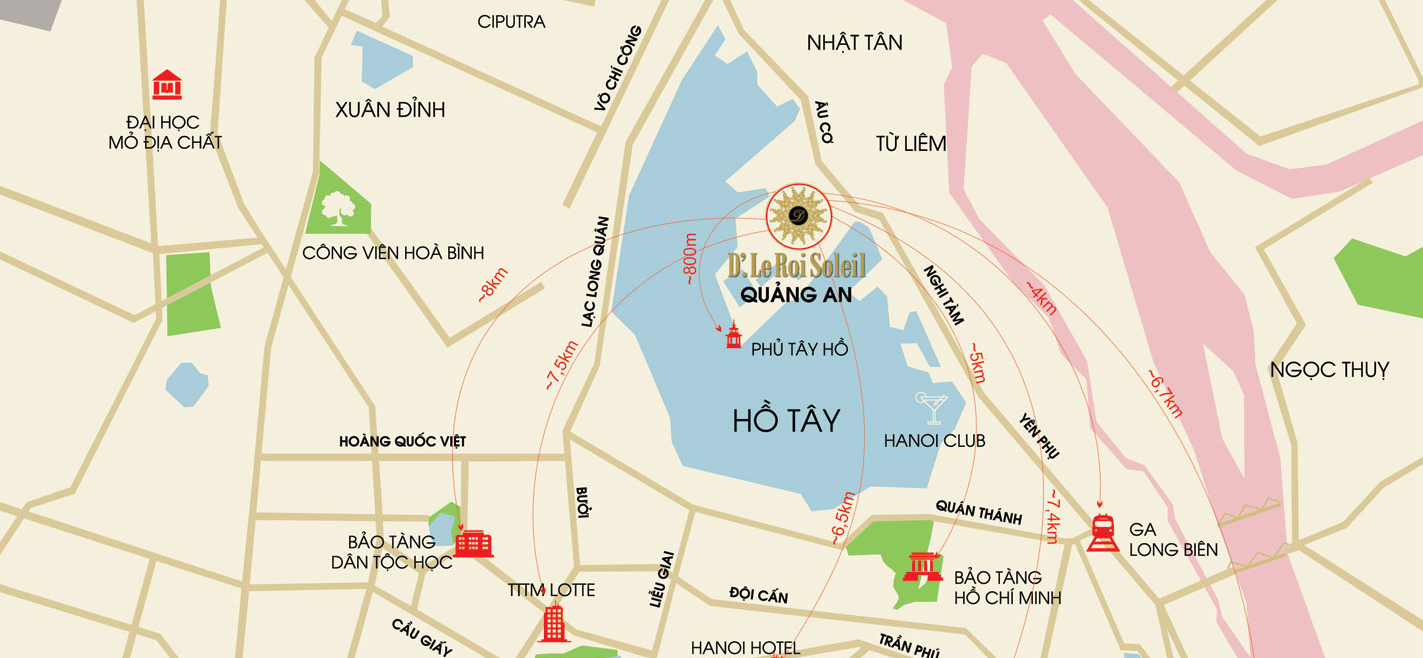 From apartment D '. Le Roi Soleil enters the old town, Ba Dinh square and Noi Bai airport within 10-20 minutes. This place is also known as the foreign community area, especially the wealthy merchants and international ambassador living when coming to the capital to receive the term of service.
OVERVIEW OF THE PROJECT
- Project name: D '. Le Roi Solei - Quang An
- Investor: Tan Hoang Minh Group
- Ground area: 9,185 m2
- Construction area: 4,046 m2
- Density building blocks 50%, tower blocks 40%
- Project scale: 2 25-storey buildings with 86m height and 5 basements
- Total floor area (excluding basements, technical floors): 87,672 m2
- Total basement floor area: 129,630 m2
- Number of apartments: 498 apartments with an area of ​​88 m2 - 333m2
Currently, the apartments are being used.
APARTMENT D '. LE ROI SOLEIL - QUANG AN
Apartment D '. Le Roi Soleil is a complex of two 25-storey buildings with 498 luxury apartments, an 8-storey service tower with an overflow swimming pool on the 8th floor, 5 basements for a commercial center and parking.
The apartments range from 80-330m2 with 5 types of apartment structure including 8 penthouses, each 330m2 wide and private garden.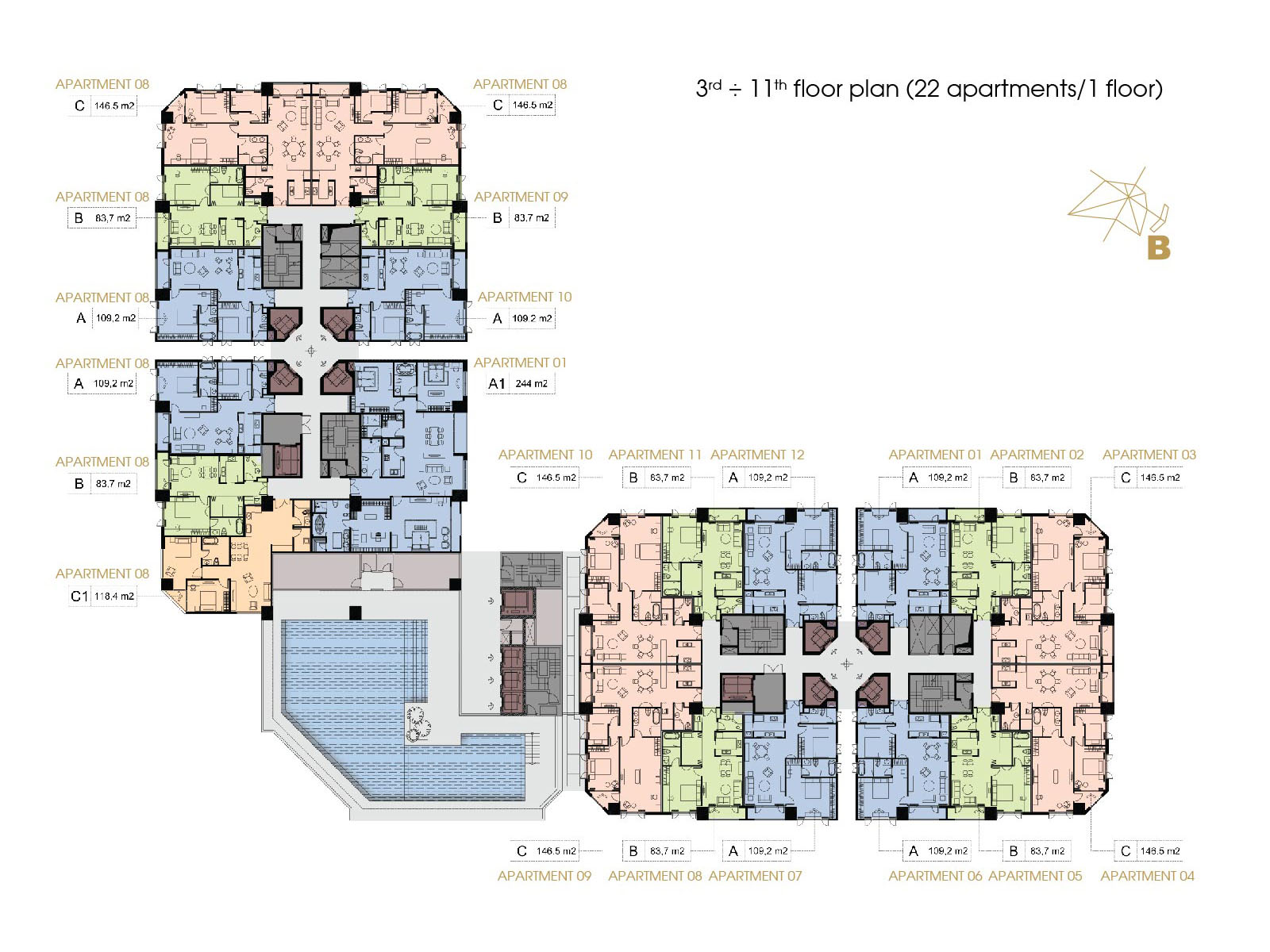 The project is designed in the French architectural style of neoclassical school, creating harmony of architecture and elegance. The entire exterior of the building is covered with granite imported from Brazil, India or Italy, adorned with reliefs carved out of natural stone. The podium of apartment building is 30m high, showing the majesty and majesty of the tower.
The space in each apartment is a combination of meticulously crafted motifs and advanced machines, using advanced materials such as stone, metal, crystal, leather, precious wood, gold, silver ... Create the elegance and sophistication.
Reflecting on the historic West Lake with 500ha water surface area, apartments D '. Le Roi Soleil is designed to be airy, maximum exposure to nature outside with wide glass doors and air vents. With this design, every space in the apartment is enjoyed by light and wind, creating a comfortable and pleasant feeling.
UTILITIES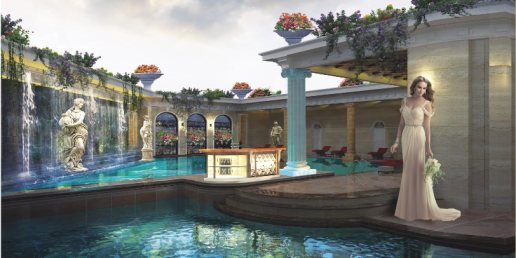 A service tower block is built separately with 8 floors to serve the needs of living, relaxation, children's play area, rest of residents such as gym, four-season swimming pool, modern spa sauna ... Two floors 1 & 2 will be attached to 2 half towers to form a large commercial center, from the 3rd to 8th floor will be dedicated to utility services, giving residents the most perfect life.