CIPUTRA HANOI APARTMENT
Apartment Ciputra is located in the overall Nam Thang Long urban area. Ciputra Hanoi apartment complex includes high-class housing complex including school development, green campus, social clubs of all kinds, high-class commercial and hotel area, office building. The project includes a green, clean and harmonious natural environment with nature, improving the quality of life. The apartments vary in area from 114m2 to 500m2 (Penthouse), designed the cool bedrooms respectively 3 bedrooms - 5 bedrooms.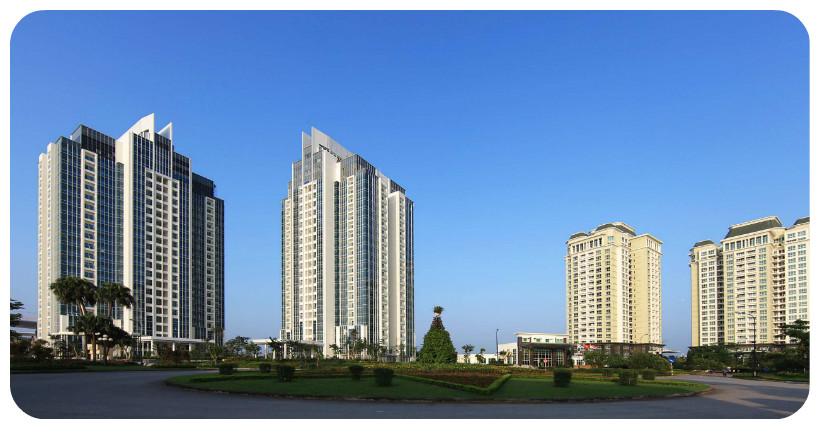 Ciputra Hanoi belongs to Nam Thang Long urban area located in the Northwest of Hanoi, located on Lac Long Quan street, in Xuan La and Phu Thuong wards, Tay Ho district.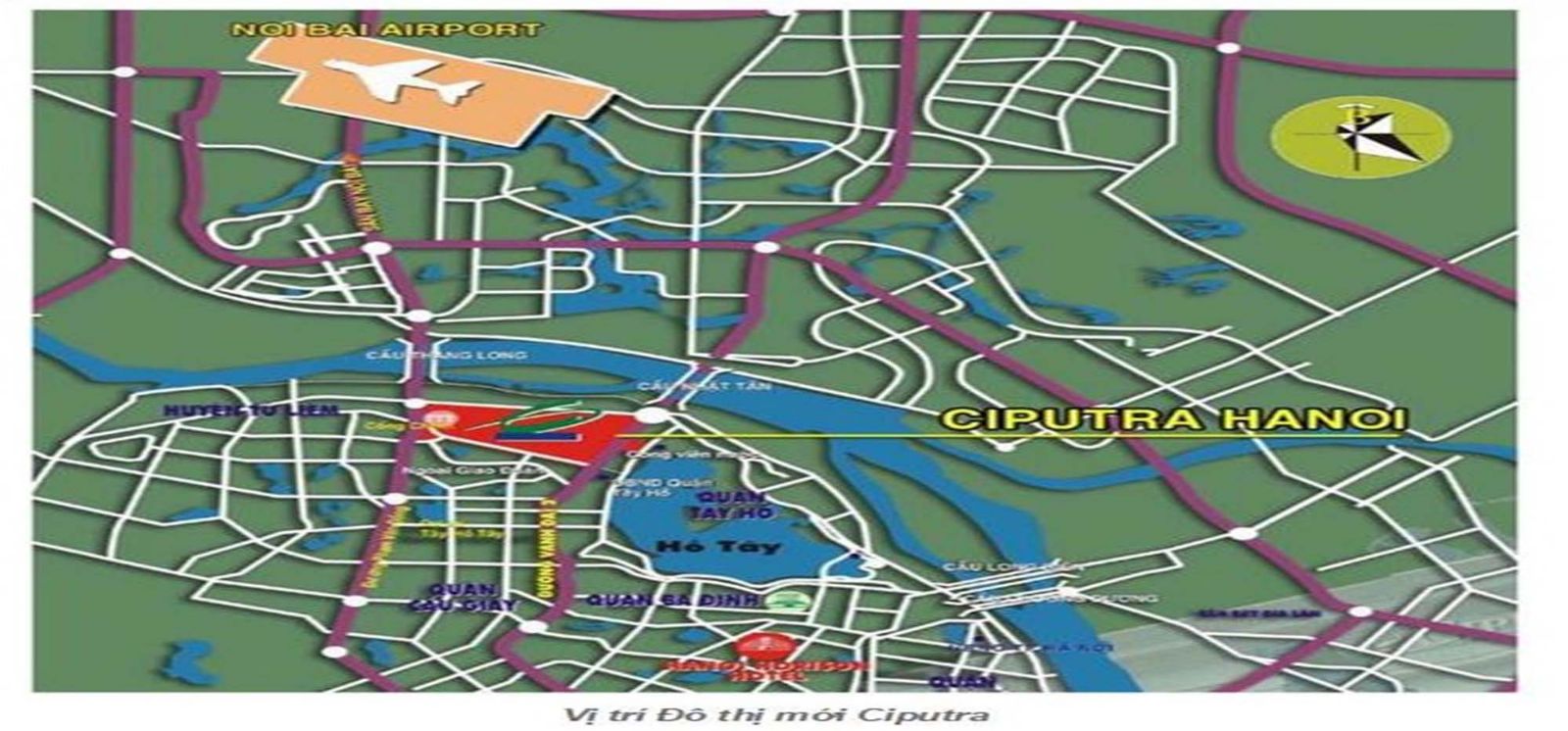 The East border with Ring Road 2, surrounded by Red River and West Lake.
The West is adjacent to the Ring Road 3, close to the foot of Thang Long Bridge and towards Noi Bai Airport.
Link area.
7.4 km from city center
Noi Bai International Airport: 21.5 km.
It is only a few minutes drive from the shopping center.
The apartment building is invested to Nam Thang Long urban development company, a joint venture between Urban Infrastructure Development and Investment Corporation (Udic) and Ciputra Group (Indonesia).
Nam Thang Long urban area has a total area of ​​394. 135 ha, divided into phases:
- Phase 1: G2 Building, G3
- Phase 2: Court E4, E5 and E1
- Phase 3: Court P1, P2
- Phase 4: Building L1, L2
- Phase 5: Court L3, L4 and L5
Ciputra Hanoi high-end apartment building including buildings G2, G3, E1, E4, E4, P1, P2, L1, L2 and 3 buildings L3, L4, L5 are in the process of design and construction. Each apartment has 3-4 bedrooms. The rooms are fully equipped with modern equipment, advanced living needs for residents living in the area. The apartments are designed in diverse areas on 100m2 such as: 114, 115, 119m2, 123m2, 145m2, 152m2, 182m2, ... to more than 500m2.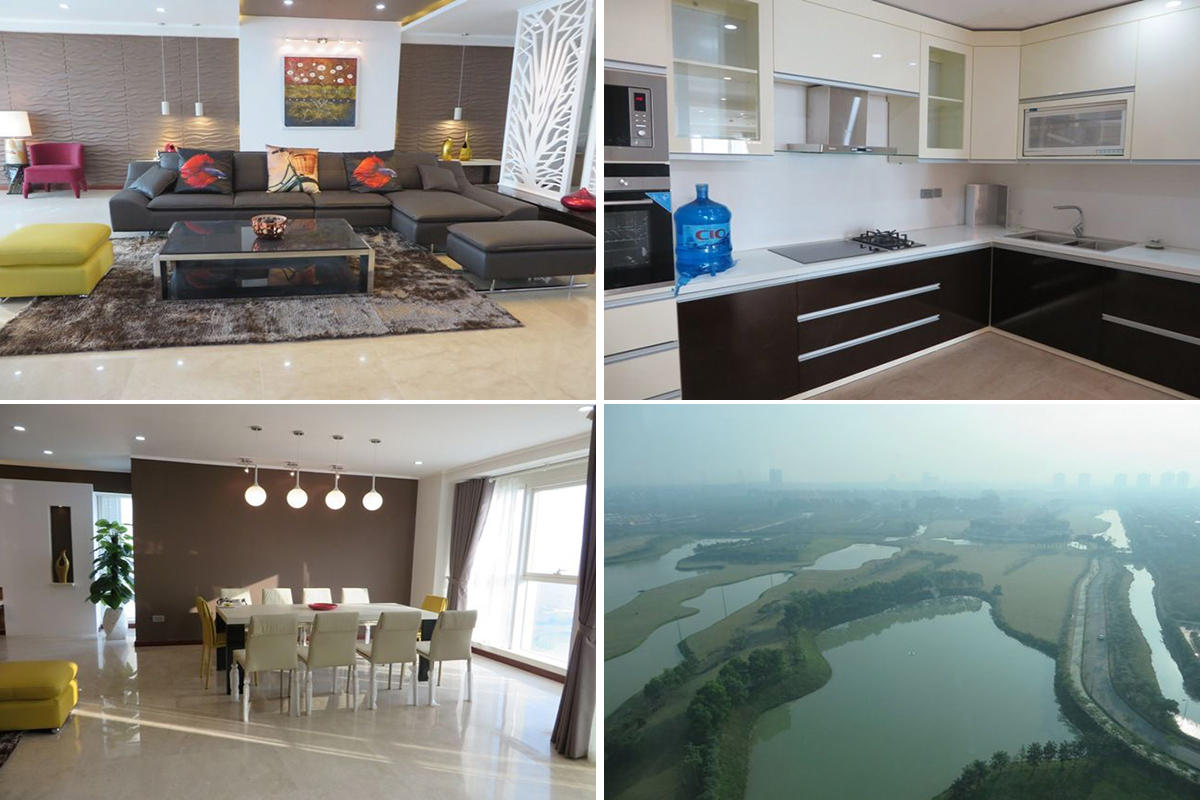 Unique features, ideas of style and design consistent with Vietnamese customs and traditions combined with modern living styles. The apartment buildings are surrounded by lush gardens, romantic landscapes, golf courses, children's playgrounds, tennis courts, air conditioners, ... especially even the lobby area is well designed. With a large area, harmonious decoration creates a close, luxurious space for everyone when entering the apartment.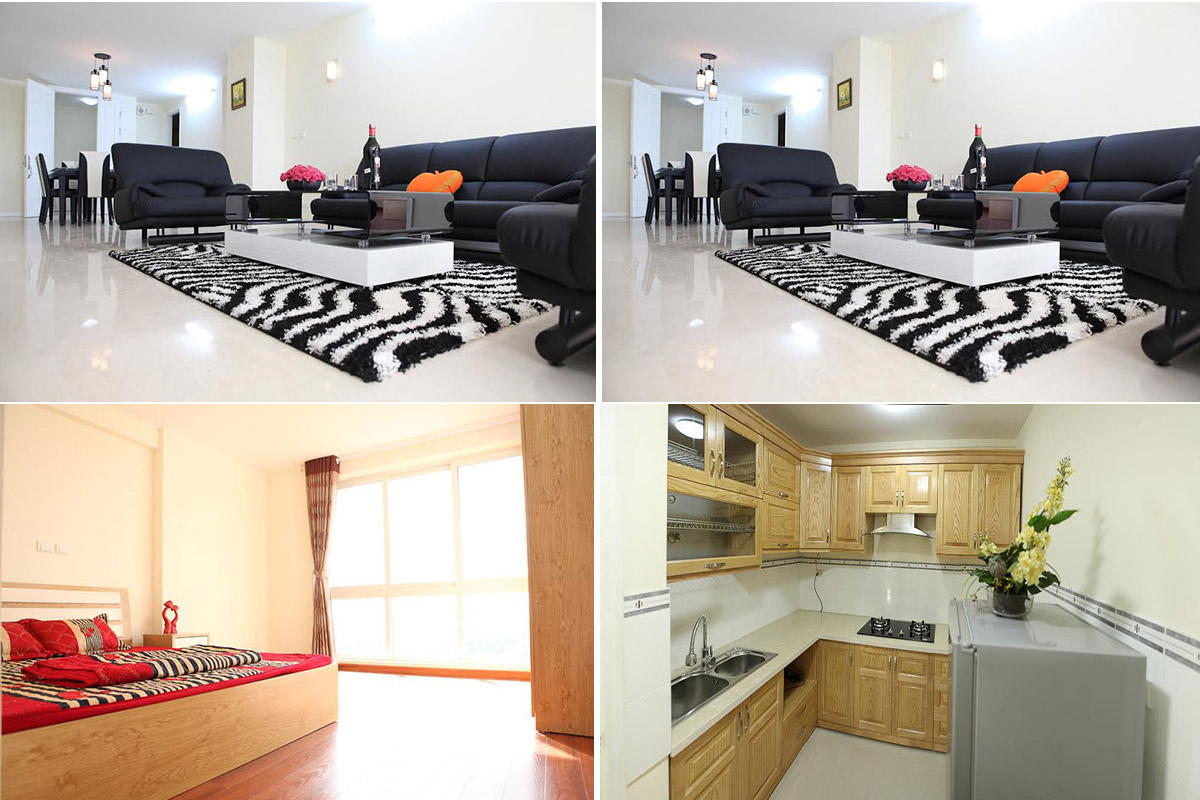 Come to Ciputra urban area, you and your family can enjoy all world-class services & facilities with United Nations International School, Singâprre International School, Hanoi Academy School, outdoor swimming pool system. , playground, restaurant, mini supermarket, golf course, tennis court, ....
In 4 years from 2008 to 2011, Ciputra Hanoi apartment was honored to receive the Golden Dragon Award with the title "The largest-scale urban area" by the Vietnam Economic Times, in November 2010. Vietnam gold ring by the quality of Vietnam construction in 2010 by the Ministry of Construction. In September 2011, Prime Minister Nguyen Tan Dung presented a certificate of merit to the Hanoi Ciputra Badminton Club for his outstanding achievements in the cause of creating a good environment for the people.